nferno net holdings, llc. is a technology development firm. We focus primarily in web and mobile web development. Our interests lie in building out individual services aimed towards the public.

Formally organized in late 2007, we have been operating since 2005 beginning with the launch of our initial product offering, CrushSpot, a social network with an emphasis in dating.

In 2008, a purchase agreement for CrushSpot was signed with MedMania Inc. Under the terms of the agreement, MedMania operated the site under a licensing agreement until the purchase amount was to be fully paid out. In January of 2015, all rights for CrushSpot were reverted back to nferno net holdings.

In 2009 we launched a pet project called FollowWatch, a follower analytics tool for Twitter. The application allowed users to monitor who followed and unfollowed them over specific periods of time. The application was discontinued a year later.

Since then we've been keeping up to date with advancements in mobile and web technology in order to take advantage of all the tools available in the field when we began to develop new projects.

While we are not available for developmental services, we are always open to partnering with people or companies, looking to build the next major consumer facing product. Get in touch with us and let's find out if we can work together!
Meet the Team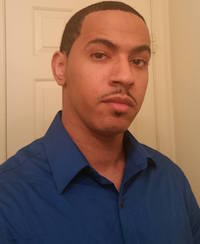 Pierre Fontenelle
Founder/President/Main Developer
Founder Pierre Fontenelle has almost 20 years of experience in the field of web development, and over 10 years of experience as a PHP developer and MySQL database administrator. Self-taught, Pierre began web development building personal websites. As a high school student, he was hired to build his school's website in his Junior year. Pierre began learning dynamic website development in 2003 while assisting a real estate firm to be able to update the listings and content on their website independently of their web designer at the time. With a year under his belt, Pierre began work on CrushSpot.
After 3 months of development and with an initial $1000 investment, CrushSpot was launched. Under Pierre's leadership, CrushSpot grew to over $100k in ad revenue in its 2nd year, doubling that in its 3rd. At the time of the agreement with Medmania, Pierre had built CrushSpot up to over half a million users with over 50,000 daily visitors.

CrushSpot
Online Service
Originally developed and launched early 2005, CrushSpot was sold in 2008 in a licensing agreement to MedMania Inc., the parent company of CampusBug.com. Due to MedMania's mismanagement, CrushSpot was unable to sustain its initial growth and eventually collapsed. The site reverted back into our ownership in 2015 and we are presently conceptualizing ways to re-launch the site with an updated look and feel to compete in the current social media environment.

Untitled Parking iOS App
Mobile Application
We are currently in development of a new application catering to the parking public in metropolitan areas like New York. The application will make finding legal parking spots much easier and faster.

RoomRevue
Online Service
We are currently working on a new service in the real estate industry. The service is designed to aid in the field of apartment hunting. Including a mix of social media, the service will help renters and landlords alike accelerate the process of finding/renting rooms. A beta version of the site is expected to launch some time in Spring 2016.

nferno net holdings, llc
1886 Tapestry Court
Las Vegas, NV 89142
tel: 646.425.0869
email: pierre@nferno.co